Tyre regroovers have been a very useful and important part of the transport industry for many years. Fast and accurate regrooving of truck or industrial tyres can extend tyre life, improve cost per kilometre, and increase operating profits. Regrooving machines are also widely used in roller lining , rubber conveyor works and motor sports.
At RLM Innovations, we stock a wide range of products, including the Van-Alstine Tyre Regroovers, manufactured in the USA for Australian conditions.
The V100 model, well suit for transport operators of light and heavy truck tyres and for Motorsport / raceway tyres. It features a light weight pistol grip handle, with the adjustable temperature control built in, making this a very simple and easy tool to operate.
RLM also stock a range replacement blades and spare parts for service and support.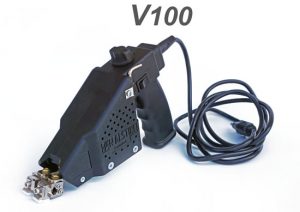 Why choose RLM Innovations-:
With over 30 years in the industry, RLM Innovations are proud to supply the automotive, transport, mining, tyre re-treading and repair industries with a range of tools and equipment required for today's market , including the Van Alstine -: V100 Tyre regroover.
To order or for more information about our product range, call us on (07) 3277 9311 or fill out an Online Enquiry Form.