Pressure gauges are a precision instrument, designed and manufactured in all shapes and sizes, to suit a wide range of equipment and applications. At RLM Innovations, we offer quality pressure gauges designed for the various applications, including; Tyres, Workshops, Industrial, Mining, Aviation, Inline, Hand held, Specialty, Low / High pressure and Precision test gauge varieties.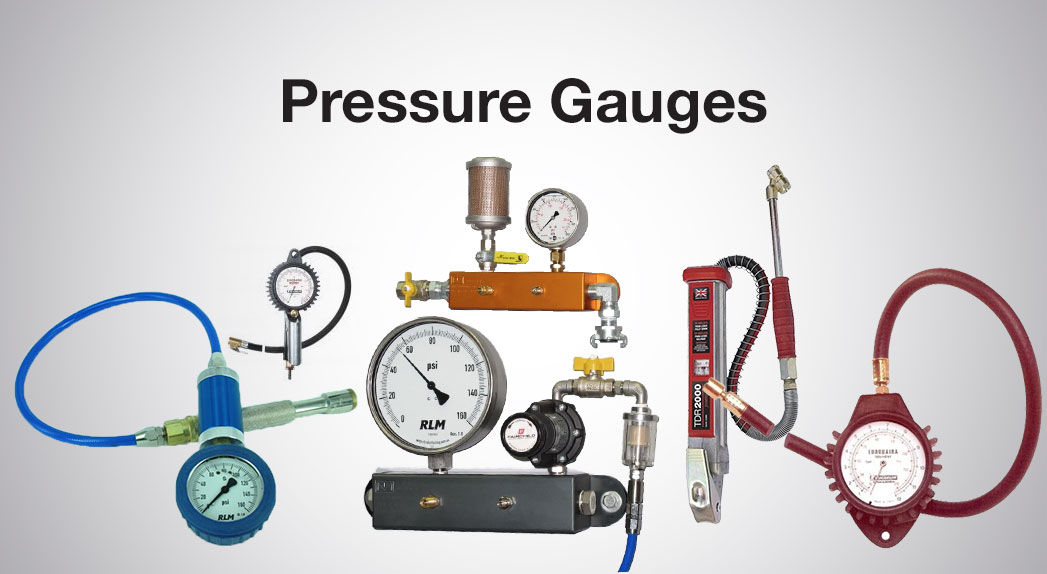 Pressure gauges are a very important part of industry, ensuring equipment, machinery and vehicles run safely and efficiently! RLM Innovations is proud to assist our clients in maintaining their valuable equipment to achieve maximum performance, by offering a wide range of high quality commercial and specially manufactured pressure gauges.
How RLM Innovations can help
With over 30 years in the industry, RLM Innovations are proud to supply and support, the automotive, transport, mining and tyre repair industries with the tools and equipment required for a smooth operation, including pressure gauges. To order or for more information about our product range, call us on (07) 3277 9311 or fill out an Online Enquiry Form.